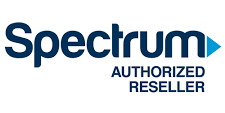 Excellware sells, supports, and uses Spectrum (formerly Time Warner Cable) Business Class internet. If Spectrum is available at your business location, contact us for a quote. Our goal is to get you lower prices and higher speeds compared to what you currently have.
Since there are no contracts with Spectrum, there is a one-time installation fee of $99 which currently can not not be waived.
Contact us to discuss details or to check availability at your location.
Note: Static IP addresses are an additional $20/month
I. Standard (coaxial) connections.
Download Speed
(mbps)
Upload Speed
(mbps)
Monthly Recurring Charge
60
5
$114.99
$104.99
$99.99
$94.99
100
10
$144.99
$134.99
$129.99
$124.99
25
3
$219.99
$199.99
$189.99
$179.99
50
5
$279.99
$259.99
$249.99
$239.99
100
10
$369.99
$349.99
$339.99
$329.99
II. Satic IP addresses
| | |
| --- | --- |
| # of Static Ips | Price per month |
| 1 | $9.99 |
| 5 | $19.99 |
| 13 | $39.99 |
| 29 | $59.99 |
---